2019 NSB Jazz Festival Merchandise
Merchandise now available at
REDUCED PRICES!
The festival poster"Sun Surf and Song was created by artist Heather Pastor
There are three ways you can purchase NSB Jazz Festival T-Shirts.
2019 NSB Jazz Festival T-Shirts
(CASH OR CHECK ONLY)
Check payable to: Jazz Festival Fund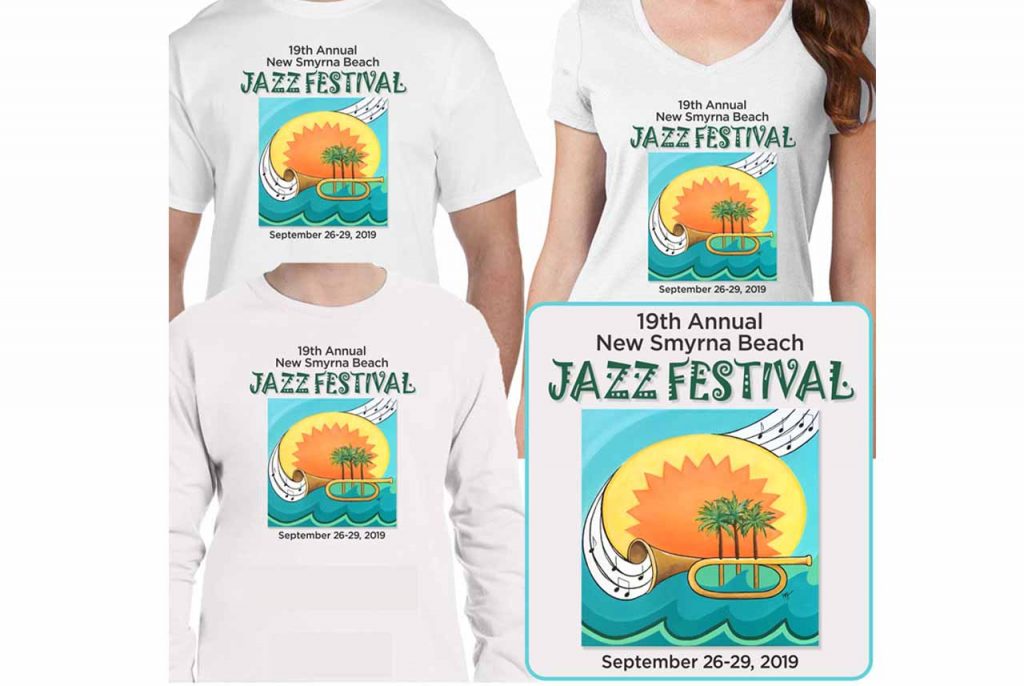 2019 T-Shirts Today All Sizes and Styles $10
FREE Local Delivery in NSB Area
T-Shirt Orders For Local Delivery ONLY
Please make sure to include your Delivery Address when checking out.
T-Shirt Orders For Shipping ONLY — $10 plus shipping
2019 NSB Jazz Festival Posters
2019 NSB Jazz Fest Info Poster $7 | Signed by the Artist $10 | Suitable for Framing $10 | For Framing Signed by artist $15 | Click on posters to enlarge
2019 NSB Jazz Festival Hats
2019 NSB Jazz Festival Hats & Visors $10
NSB Jazz Festival Vintage Posters
Vintage Posters are $3, $5, $10 |  Click on posters to enlarge
NSB Jazz Festival Vintage T-Shirts
Vintage T-Shirts $5 or 5 for $20 (only sizes available are (11) Large and (1) XXXL)
Free local delivery or call for shipping charges  386.423.9760  or email for more information: marcmonte5@aol.com