Friday Kick-off Party
The Flagler Tavern
414 Flagler Ave
5:30 – 7:30pm
September 25, 2015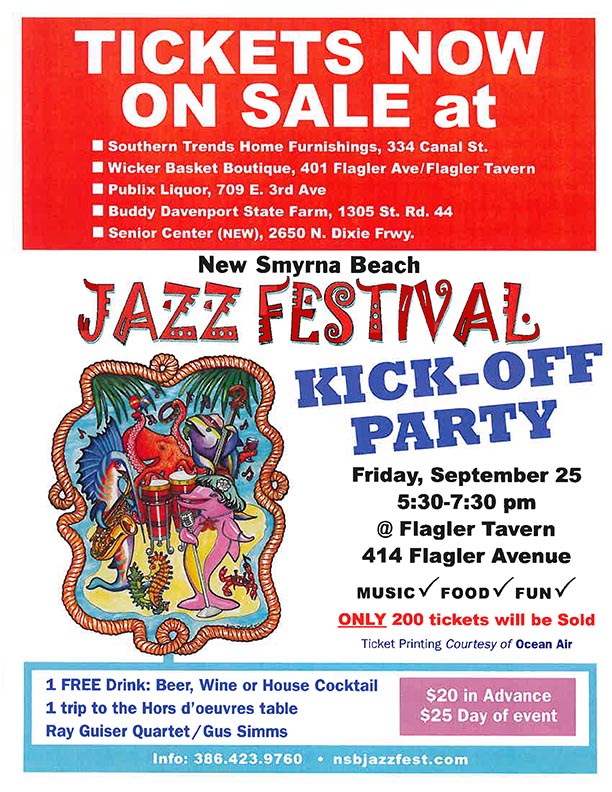 Ticket Sales:
Flagler Avenue: Wicker Basket Boutique (401) • Flagler Tavern
Publix Liquor (709 3rd Avenue)
Senior Center (2650 N. Dixie Freeway)
Southern Trends Home Furnishings (334 Canal St. Downtown)
Buddy Davenport State Farm (1305 St. Rd. 44)
Hometown News (2400 S. Ridgewood in The Sunshine Mall, S. Daytona)
---
The Flagler Tavern
414 Flagler Ave
5:30 pm – 7:30 pm
Food & Drink
Music by:
The Ray Guiser Quartet downstairs
Gus Simms upstairs
Upstairs
Upstairs at the keyboards will be Gus Simms in the 1920's style Bounty Room.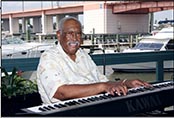 Trumpeter Milt Farrow and Gus will join the quartet sometime during the evening to perform a two song tribute from a recording fifty years ago Mr. Simms was featured on along with Freddie Hubbard and Jimmy Heath, "Live at the Left Bank" at the Famous Ballroom in Baltimore.
Downstairs
The Ray Guiser Quartet will provide the music downstairs.