May they rest in peace…. 🌿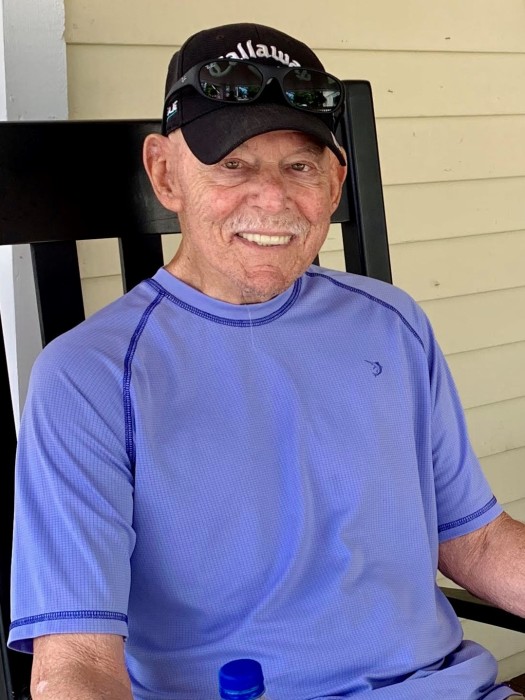 Bob was born in Washington, D.C. and was a Florida resident since 1970. He started his successful swimming pool business Bob Herrold's All Seasons Pools and Spas in 1979. He enjoyed boating and golf and played football at the University of Montana in his college days. Along with his wife Sharon, they were Jazz Fest sponsors since 2005.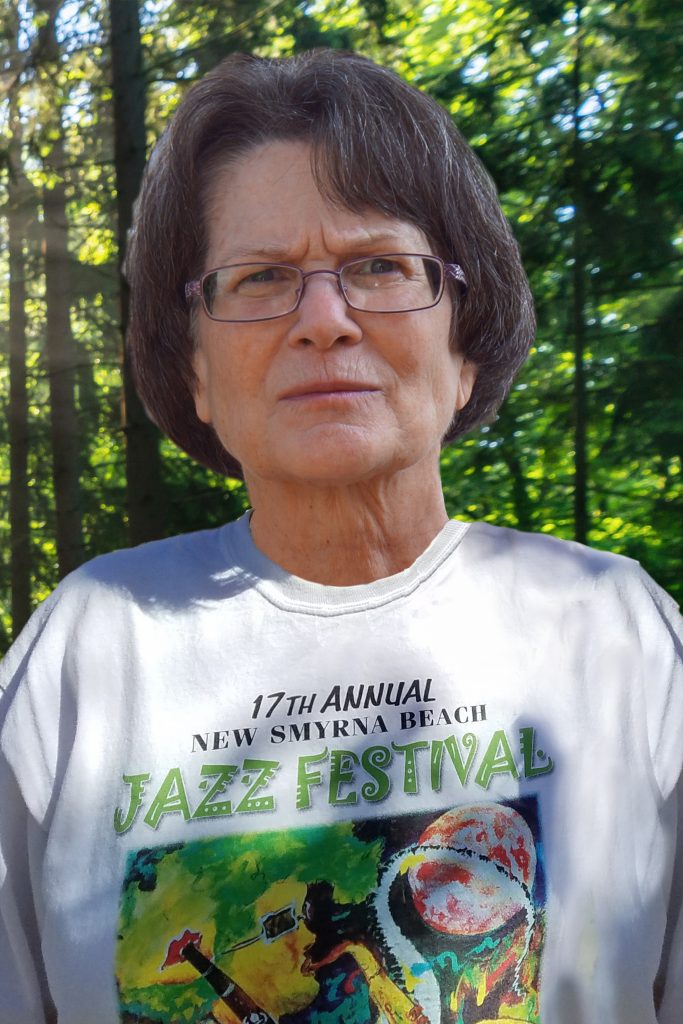 Eileen Kilday was a self-employed CPA for over 40 years working with not for profit companies. She was known for being a successful business woman. Eileen divided her time between New Smyrna Beach, FL and Lenox, MA. and loved traveling, gardening, long walks, and her beloved cats. She was a past President of the Canal Street business group for many years, assisting with many events including Blocktoberfest and the History-Mystery tours in 2008 and 2009. Eileen was a Jazz Fest sponsor since 2009.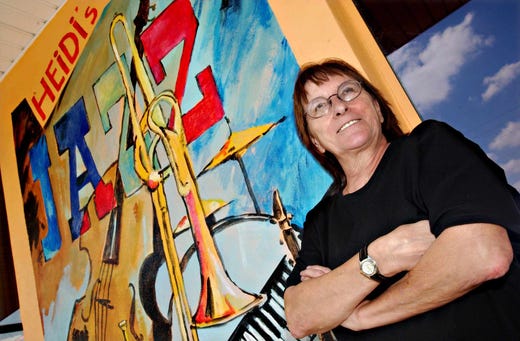 Heidi Deleuil was born in Vienna, Austria and came to Cocoa Beach in 1985. She established Heidi's Jazz Club in 1992. The Jazz Club has been a cultural fixture in Cocoa Beach, a venue for musicians and music lovers. Heidi made significant charitable contributions to her community, devoting herself tirelessly to local programs and schools. Heidi assisted Marc on several occasions to bring touring jazz musicians to the NSB Jazz fest and other events in New Smyrna.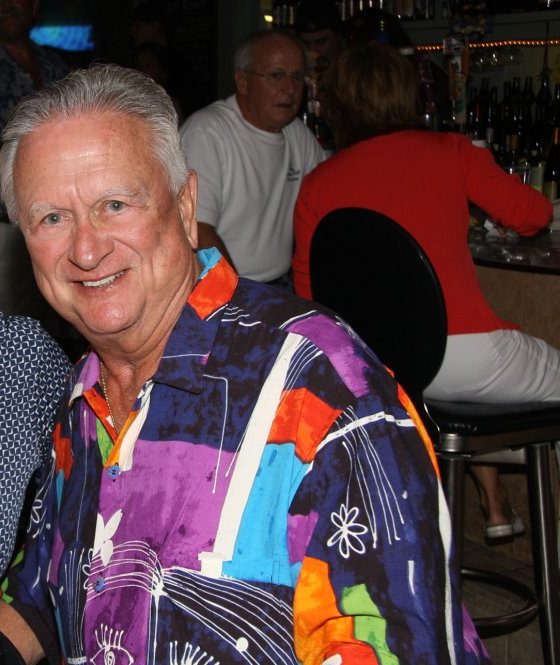 Walter Kuhrt was born in Colon, Panama and prior to retirement he owned an engineering firm in Orlando, Kuhrt & Associates.  Walter served in various roles in Orange County Florida including Interim County Engineer.
Walter enjoyed traveling extensively throughout the U.S. and the world, loved living on the water and sailing the open seas. His favorite spots in NSB were The Breakers and The Grille at Riverview. He was a sponsor of NSB Jazz Fest since 2004.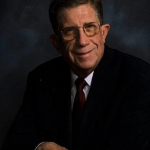 Walter Johnson was born in Deland and came to New Smyrna Beach in 1980 to purchase Settle Wilder Funeral Home, which he operated for forty years. He was active in the community and was past commodore of both Smyrna Yacht Club and Anglers Yacht Club. His hobbies included aviation as a licensed commercial pilot, which allowed innumerable trips to the Bahamas and other places, boating, fishing and playing the piano which he did at the Smyrna Yacht Club on numerous occasions. He enjoyed listening to the late Harold Blanchard playing improvisational jazz. Walter was a sponsor of the New Smyrna Beach Jazz Festival since 2001.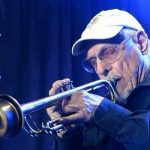 Ira was born in Washington, D.C. and picked up a trumpet at age 3-1/2, not long before his family moved to Chicago. During his career in the windy city, he played with jazz greats Charlie Parker and Lester Young. He moved to Miami in 1962 and was popular in the Central Florida area. Ira played at Clancy's Cantina for the 2012 NSB Jazz Festival.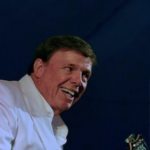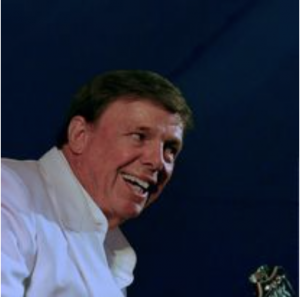 Bobby Mercer was known as "Mr. Entertainment" with his Bobby Mercer Roadshow that toured the country and, for over 30 years, performed annually at Hersheypark and The Allentown Fair in Eastern PA. Born in Nova Scotia, Bobby lived in Pennsylvania for many years before moving to Orlando where he made a name for himself at several venues. Locally, he was popular at the Images Art Festival from 2008 to 2014 and The NSB Jazz Festival in 2005, 2007 and 2011.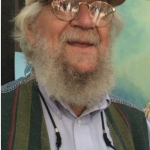 Artist-musician Don Nedobeck, most known as "The Cat Artist" split his time between DeLand and Milwaukee, WI. He moved to DeLand about 30 years ago, and for many years he was a regular exhibitor at the Flamingo Follies and the Art Fiesta in NSB plus entertaining early in the morning with his trio at those venues.  In 2013, Don created the art work for the NSB Jazz Festival  titled "The Black Cat Trio" and it was a big seller.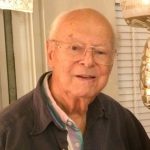 Joe Oddo was a native of Detroit Michigan and a resident of Edgewater. Besides his family, his greatest joy was music. During World War II, he played in the U.S. Army Band. He performed live concerts and entertained until age 90, playing bass and singing in the Joe Oddo Orchette along with his wife and singer Gwen who was honored in 2019. Joe performed with Tony Bennett, Myron Floren, Bob Hope, Barbra Streisand and many others. Locally, he performed at Smyrna Yacht Club and Sugar Mill Country Club. He performed for the Jazz Festival in 2002 at The Flagler Tavern and 2007 at the NSB Library.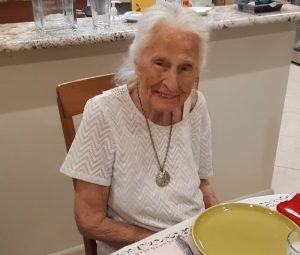 Patricia Puzzo was born in Yarmouth, Maine and moved to NSB in 1975. She was a homemaker and enjoyed walking the beach, going out to dinner and music. Along with her son Peter, they were Jazz Fest sponsors since 2007.