New Smyrna Beach Jazz Festival
---
Scroll down for more information
Sorry no vendors for this event
Thursday, September 20, 2018
Kick-off Concert
This year at The Women's Club, 403 Magnolia St. Ray Guiser's "Volusia Sax Quartet" will perform from 6 to 8 pm. There will be a $10 donation at the door or online.
Friday, September 21, 2018
Kick-off Party
The Festival continues with the kick-off party at The Grille at Riverview, 101 Flagler Avenue, from 5:30 p.m. – 7:30 p.m. The Dave Capp Project will provide the music.
Tickets are $20 in advance and $25 the day of the event – includes one trip to the hors d'oeuvres table and one free drink (domestic beer, house wine or house well drink).
Ticket Sales: Janie's 307 Flagler Avenue #102 • Publix Liquor, 709 3rd Avenue • Southern Trends Home Furnishings, 334 Canal Street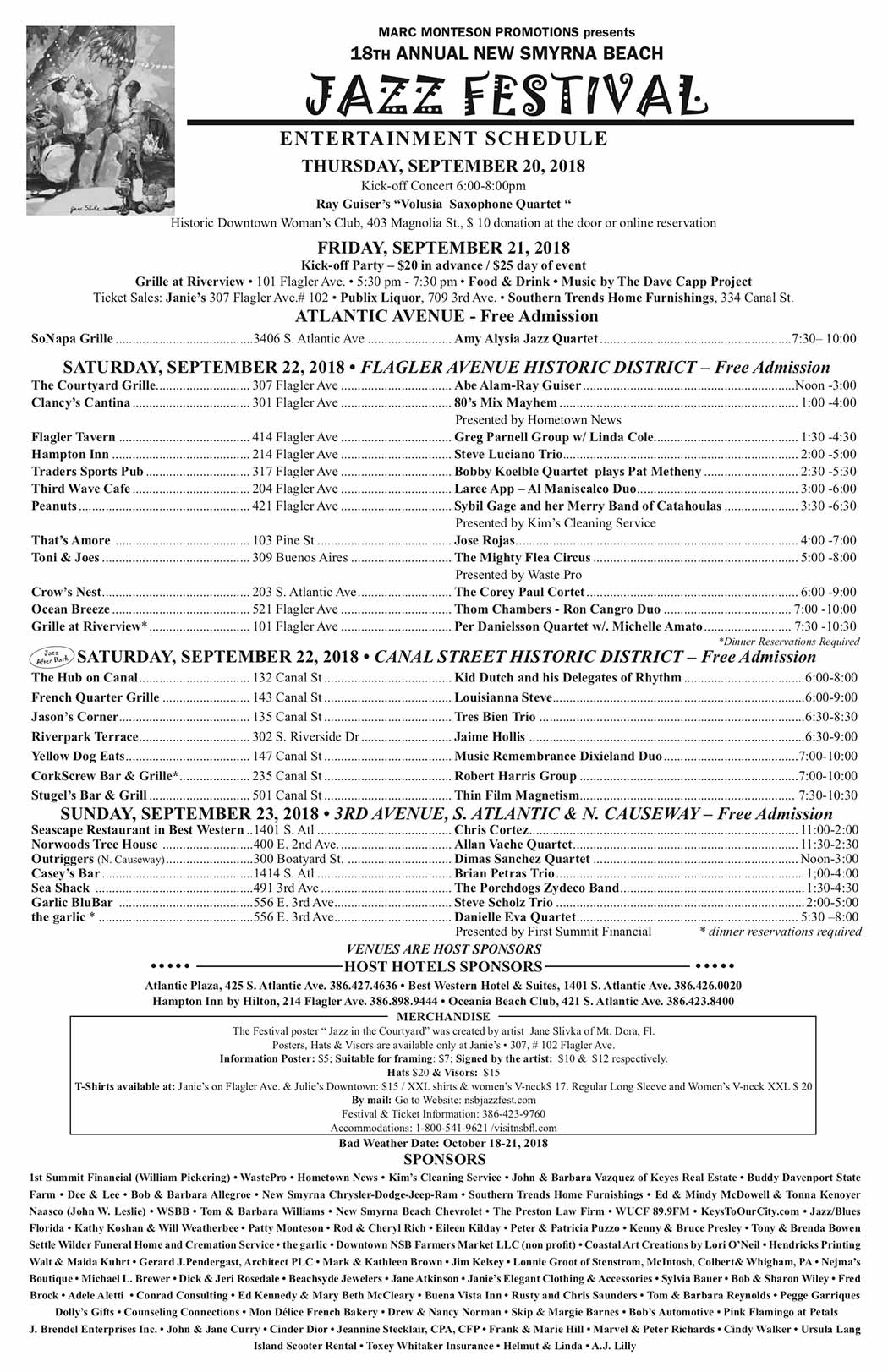 Download & Print the Schedule here
Tickets on sale now at outlets and online
Kick-off concert online only
---
Buy Tickets here