New Smyrna Beach Jazz Festival
---
Scroll down for more information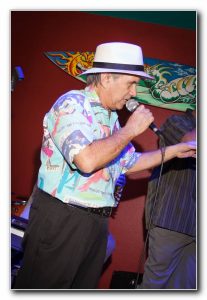 I hope you like some of the changes I made this year. We have five new venues. Two of these venues, the Crow's Nest and Ocean Breeze, will join Toni & Joes later in the day on Saturday. Free parking will be available after 5pm at the Oceanfront Boardwalk parking lot. The other new venues are the NSB Woman's Club (Thursday), French Quarter Grill (Saturday) and The Seascape Restaurant in the Best Western (Sunday).
On the web page, we list the new venues in addition to venues who do not have TV's; new shows; and also new acts performing at the Festival for the 1st time.
I hope you have a wonderful stay here in New Smyrna Beach and reserve time to combine the Jazz Festival with some shopping, dining and even a visit to our historical sites.
Enjoy!

Producer
Thursday, September 20, 2018
Kick-off Concert
This year at The Women's Club, 403 Magnolia St. Ray Guiser's "Volusia Sax Quartet" will perform from 6 to 8 pm. There will be a $10 donation at the door or online.
Friday, September 21, 2018
Kick-off Party (SOLD OUT)
The Festival continues with the kick-off party at The Grille at Riverview, 101 Flagler Avenue, from 5:30 p.m. – 7:30 p.m. The Dave Capp Project will provide the music.
Tickets are $20 in advance and $25 the day of the event – includes one trip to the hors d'oeuvres table and one free drink (domestic beer, house wine or house well drink).
Ticket Sales: Janie's 307 Flagler Avenue #102 • Publix Liquor, 709 3rd Avenue • Southern Trends Home Furnishings, 334 Canal Street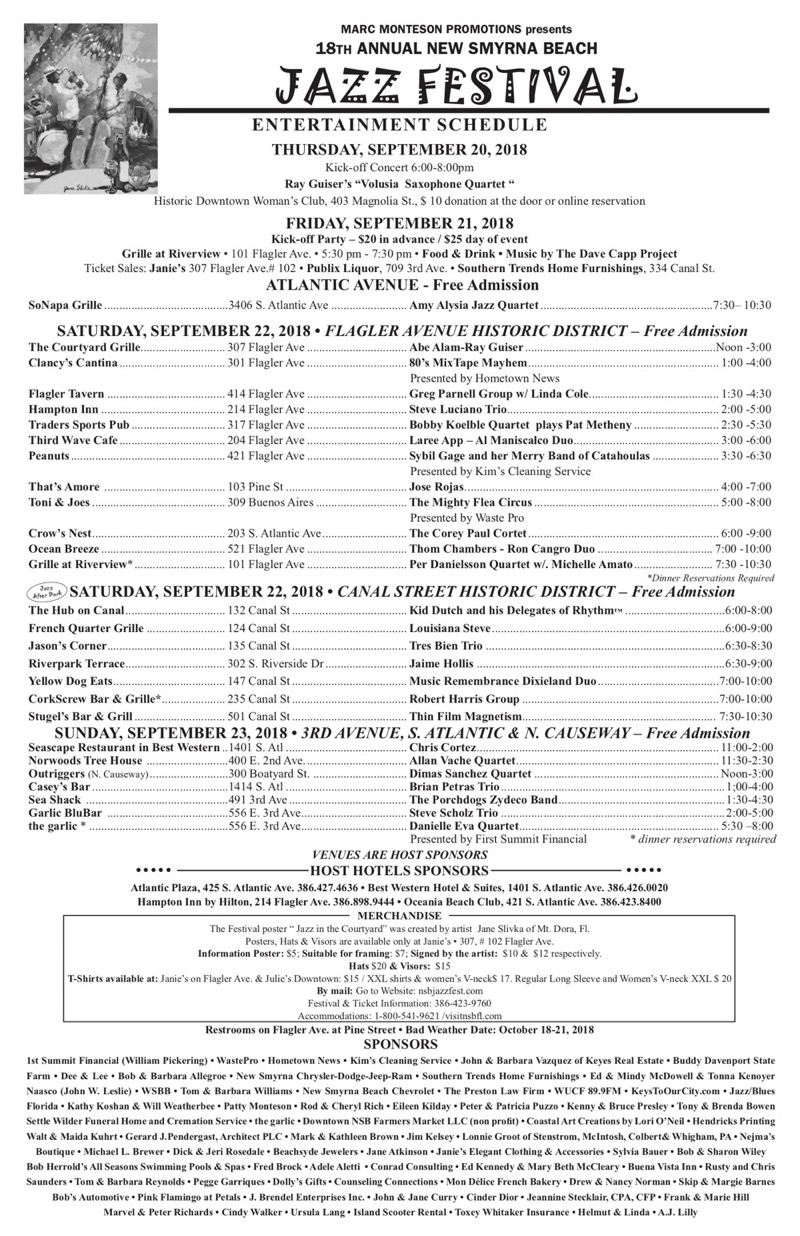 Download & Print the Schedule here
Tickets on SALE now at outlets and online
Kick-off concert online only
---
Buy Tickets (below)